All Hotels
White's Tours & Hotels is Ireland's leading group tour operator, arranging 260,000 bed nights every year. As well as providing accommodation in our own hotels, we work with over 200 hotels throughout Ireland and provide our clients, a choice of 3,4 and 5 star hotels.
For more information, please contact us or email us directly.
East Ireland
Dublin
Ireland's lively capital city, Dublin is a mix of old and new – with its historic cobbled streets, vibrant night life and cultural delights. Top attractions include the Guinness Storehouse, Dublin Castle, Trinity College and the famous Book of Kells.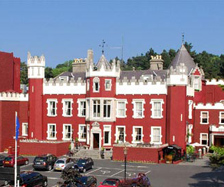 Fitzpatricks Castle, Dublin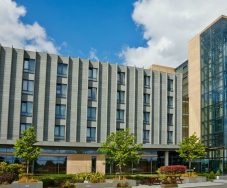 Clayton Hotel, Dublin Airport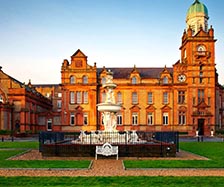 Ballsbridge Hotel, Dublin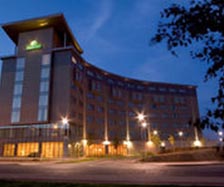 Aspect Hotel Park West, Dublin
East Ireland
Kildare
County Kildare to the west of Dublin is the location for Ireland's National Stud farm, Horse Museum and Japanese Gardens. Nearby, Curragh Racecourse holds regular events, while Kildare town is home to St. Brigid's Cathedral, with its 12th-century round tower.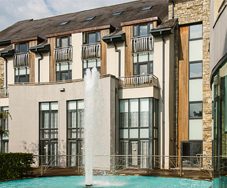 Osprey Hotel, Kildare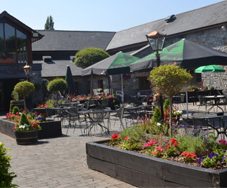 Court Yard, Leixlip
East Ireland
Kilkenny
County Kilkenny is located in the southeast of Ireland and boasts a large number of Norman castles and abbeys, making Kilkenny one of Ireland's most historic counties. The city has a vibrant nightlife, fine dining and a rich array of arts and crafts as well as great shopping.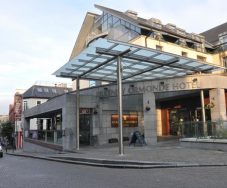 Kilkenny Ormande Hotel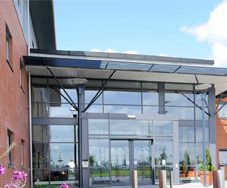 Aspect Hotel, Kilkenny
East Ireland
Louth
Louth, the smallest county in Ireland has two major towns, Dundalk and Drogheda, half way between Dublin and Belfast. Highlights include Carlingford Lough and town, which has some excellent seafood restaurants and has become a mecca for outdoor pursuits.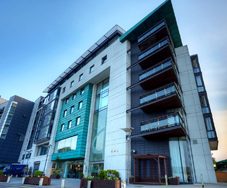 D Hotel, Drogheda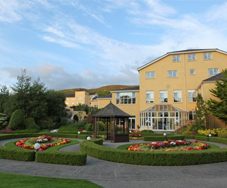 Carrickdale Hotel, Dundalk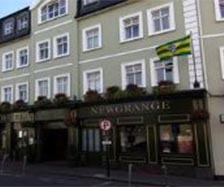 Newgrange Hotel, Louth
East Ireland
Meath
County Meath, located north of Dublin is in the eastern part of Ireland. It's known for its archaeological sites, especially Brú na Bóinne, in the Boyne Valley. Neolithic monuments at this site include the huge, accessible passage tombs of Newgrange and Knowth.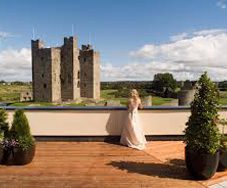 Trim Castle, Meath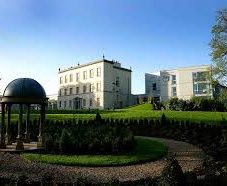 Dunboyne Castle, Meath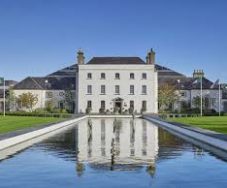 Johnstown Estate House Hotel, Meath
East Ireland
Westmeath
Westmeath is located in the North Central region of Ireland and has a wonderful select of lakes and waterways. Some of the most popular tourist attractions in Westmeath include Fore Abbey which is an ancient monastery and also Belvedere House.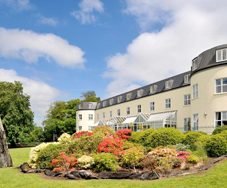 Bloomfield House Hotel, Mullingar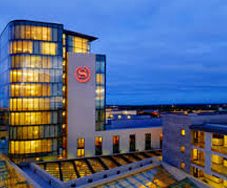 Sheraton Athlone Hotel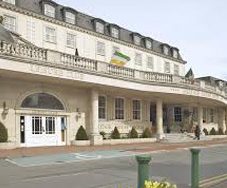 Bridgehouse Hotel, Tullamore
East Ireland
Wexford
County Wexford, on the southeast of Ireland has lots of scenic coastal villages and well-presented beaches such as Courttown, Curracloe Duncannon and Rosslare. Visitors can explore the extensive gardens in the John F Kennedy Park and the arboretum in New Ross, as well as the Dunbrody Heritage Ship.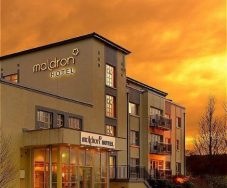 Maldron Hotel, Wexford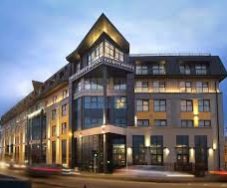 Talbot Hotel, Wexford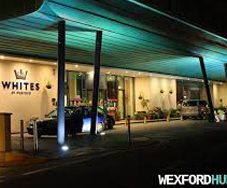 Whites Hotel, Wexford
East Ireland
Wicklow
Wicklow, often referred to the garden of Ireland is south of Dublin city centre. It has mountains, hidden lakes, bogs, friendly villages and is at the heart of Ireland's Ancient East. Visit prehistoric places of worship and see Glendalough, a 6th century monastic site.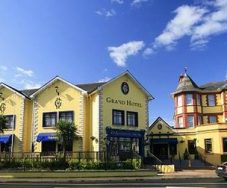 Grand Hotel Wicklow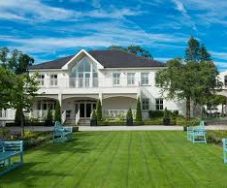 Tulfarris Hotel, Blessington
North Ireland
Antrim
From stunning coastal scenery to the bright lights of Belfast, County Antrim has it all; a county packed with beautiful landscapes and cultural delights that you won't want to leave. Visit 'Titanic Belfast', the 'Ulster Museum' before heading up to North to see the iconic Giant's Causeway – a must see for all visitors.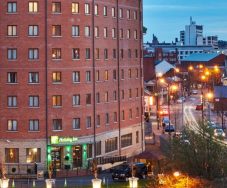 Holiday Inn, Hope Street Antrim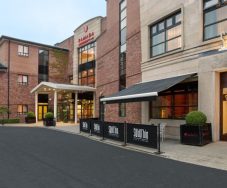 Ramada Hotel, Belfast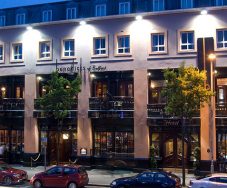 Benedicts Hotel, Belfast
North Ireland
Cavan
County Cavan in the north s a fascinating detour on the Dublin to Donegal route. The county is a crossroads for the Shannon and Erne Waterways, with lots of outdoor activities such as boating, cruising, fishing and swimming.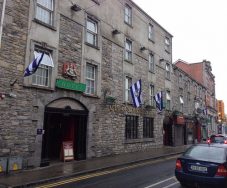 Farnham Arms Hotel, Cavan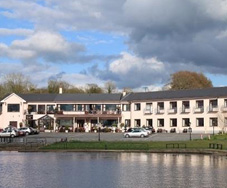 Lakeside Manor Hotel, Cavan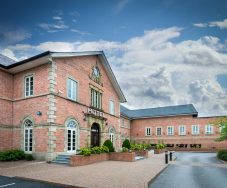 Cavan Crystal, Cavan
North Ireland
Derry
Northern Ireland's second city, Derry is an artistic and cultural hub with many unique spectacles for visitors. Derry has the only completely intact walled city in Ireland. Discover the city's history at the Tower Museum, with many permanent exhibitions, open all year round.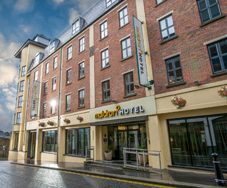 Maldron Hotel, Derry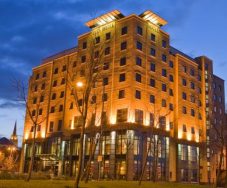 City Hotel, Derry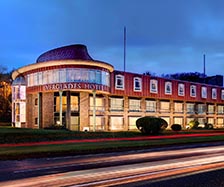 Everglades Hotel, Derry
North Ireland
Donegal
County Donegal, Ireland's most northern and remote county is also one of extreme natural beauty. The county boasts remote and unspoilt beaches, rugged mountains as well as a vibrant Irish language area called the 'Gaeltacht.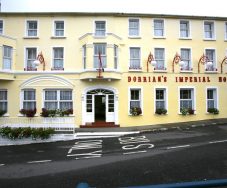 Dorrians Imperial Hotel, Ballyshannon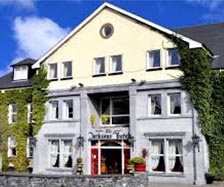 Jacksons Hotel, Ballybofey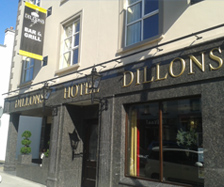 Dillons Hotel, Letterkenny
North Ireland
Monaghan
County Monaghan, borders Northern Ireland in the north of the country. The county's particularly Lough Muckno, which attracts anglers from all over the world and is close to the town of Castleblayney with a park set on 900 acres of wooded terrain.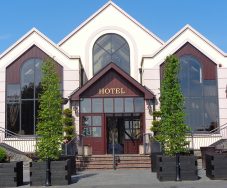 Four Seasons Hotel, Monaghan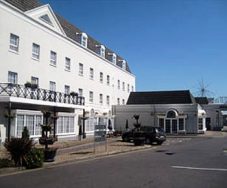 Hillgrove Hotel, Monaghan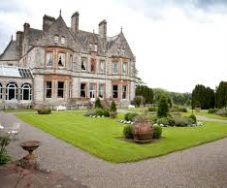 Castle Leslie, Monahan
South West Ireland
Cork
Ireland's second largest city is a thriving cultural hotspot, packed full of diverse restaurants and traditional pubs. Visit the historic English market, full of local and artisan foods and discover the city's ancient monuments such as St Anne's church and the French Gothic spires of St Finbarr's Cathedral.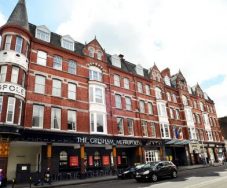 Gresham Hotel, Cork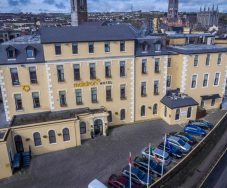 Maldron Hotel, Cork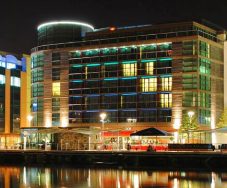 Clarion Hotel, Cork
South West Ireland
Kerry
County Kerry in the southwest of Ireland, is known for its striking terrain and has one of Ireland's most famous scenic driving routes, The Ring of Kerry. It's capital, Killarney is a busy tourist town, with lots of pubs and restaurants. Explore Killarney national Park, with its forests, moorland, waterfall and the spectacular Torc Mountain.
The Earl of Desmond Hotel
Tralee
This hotel is owned and operated by the White's Hotel Group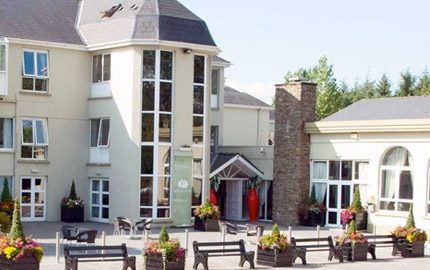 The Earl of Desmond Hotel is in Tralee, the capital of Co. Kerry. With mature landscaped gardens to the front and rear, it is an ideal choice whether you are hosting your big day, or just seeking a relaxing break.
Open spacious bright and welcoming foyer, with our Baby Grand Piano, and bespoke furniture, it's a welcome place to relax and begin your break, or take time out to review the business of the day if your stay is work related.
Read more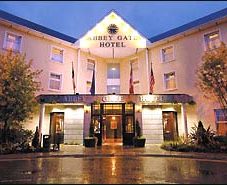 The Abbeygate Hotel, Tralee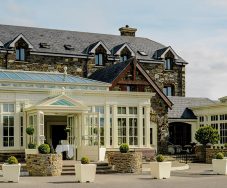 Heights Hotel, Killarney
South West Ireland
Limerick
Limerick city, the fourth largest city in Ireland has witnessed a rebirth in recent years and in 2014 was chosen as the Irish city of Culture. Developments included a rejuvenated waterfront, a new boardwalk as well as a renovation of the 13th century St John's Castle. The city centre also has excellent shops, stores and is close to Shannon airport.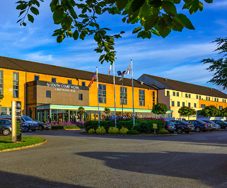 South Court Hotel, Limerick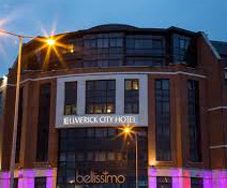 Limerick City Hotel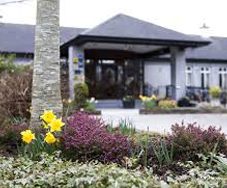 Fitzgerald Woodlands Hotel, Limerick
South West Ireland
Waterford
Waterford located in the southeast Ireland, is Ireland's oldest city. Founded by Vikings in 914 A.D, the city has been extensively redeveloped but still retains parts of its Viking and Norman past. Visit some of the city's excellent museums and discover the story of it's iconic Waterford Crystal.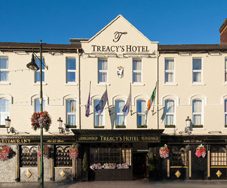 Treacy's Hotel, Waterford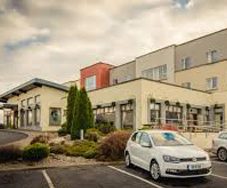 Viking Hotel, Waterford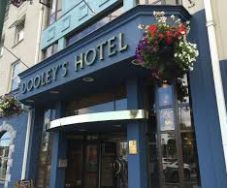 Dooleys Hotel, Waterford
West Ireland
Clare
County Clare on the Wild Atlantic Way boasts some of Ireland's most spectacular scenery. From the towering Cliffs of Moher to the haunting beauty of the Burren National Park, County Clare is top on any Irish itinerary.
The Hydro Hotel
Lisdoonvarna
This hotel is owned and operated by the White's Hotel Group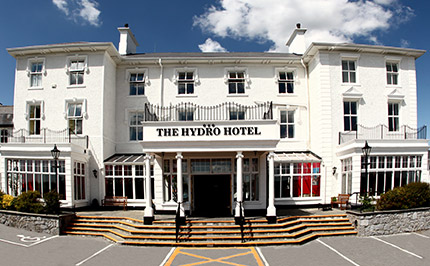 The Hydro Hotel is a 3 star superior hotel located in the heart of the Burren in the historic spa town of Lisdoonvarna, County Clare Ireland. It is a family run hotel which has been welcoming visitors for nearly 140 years.  The building dates back to the 19th century and has maintained the original architecture and décor to create a lovely ambiance of old-world hospitality.
Read more
The Imperial Hotel
Lisdoonvarna
This hotel is owned and operated by the White's Hotel Group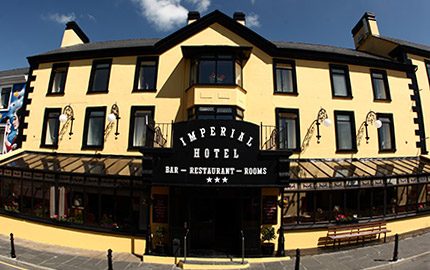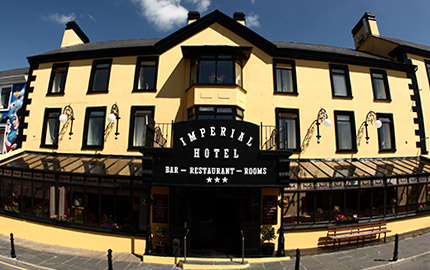 The Imperial Hotel is a superior 3 star hotel located in the historic spa resort town of Lisdoonvarna.
The Imperial Hotel is located on Lisdoonvarna's main street.
Lisdoonvarna is world renowned for its spa wells and the famous Matchmaking Festival every September.
Read more
The Burren Castle Hotel
Lisdoonvarna
This hotel is owned and operated by the White's Hotel Group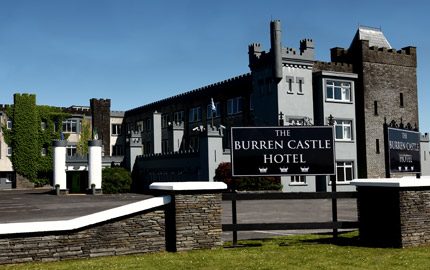 The Burren Castle Hotel is nestled in the beautiful countryside of County Clare. Conveniently located between Lisdoonvarna , Ireland's only working Spa Town and Doolin, the home of traditional Irish music. We are a large family run hotel that prides itself on providing a friendly, courteous service and we look forward to welcoming you soon.
It is the ideal base for nature lovers, adventurers and music enthusiasts as well as being a haven for those weary travelers just looking for some good old fashioned peace and quiet.
Read more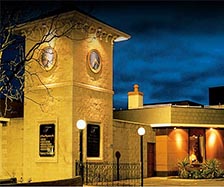 Treacy's West County Hotel, Co. Clare
West Ireland
Galway
Galway is Ireland's fourth largest city and a perfect base for exploring the west of Ireland. The city is known unofficially as the cultural capital of Ireland and its lively arts scene peaks during the summer, with the internationally known as 'Galway Arts Festival.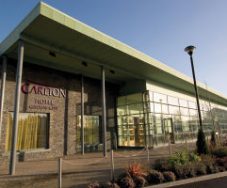 The Carlton Hotel, Galway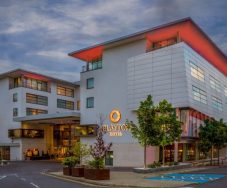 The Clayton Hotel, Galway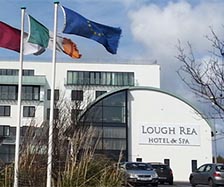 Loughrea Hotel & Spa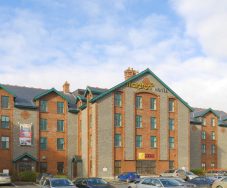 Maldron Hotel, Galway
West Ireland
Mayo
The sparsely populated County Mayo is on the scenic west coast of Ireland. The county boasts dramatic cliffs, islands and the impressive holy mountain Croagh Patrick, amongst other attractions. The Georgian town of Westport is busy all year round, with gourmet restaurants, traditional Irish music.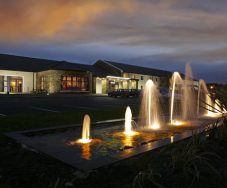 Broadhaven Bay Hotel, Belmullet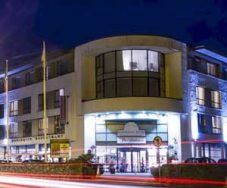 Harlequin Hotel, Castlebar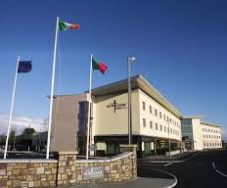 McWilliam Park Hotel, Mayo
West Ireland
Sligo
Sligo is the capital of the Northwest region and is the 12th largest city in Ireland.  
It has a unique location, with the dramatic backdrop of Ben Bulben and close to stunning beaches, rolling green hills, and magical woodlands. A short distance from Sligo Town in Drumcliff is the grave of WB Yeats, one of Ireland's best known poets.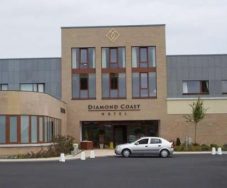 The Diamond Coast, Sligo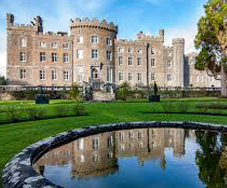 Markree Castle, Sligo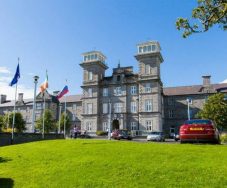 The Clarion Hotel, Sligo
CONTACT US TO ARRANGE YOUR CUSTOM TOUR
Call our office to book a tour or a hotel