Your permier and trusted group travel partner
HERE TO DELIVER THE DREAM FOR YOUR CLIENTS
We're here to make your life easier as a group travel organiser. Whether it be a Dublin or Belfast city break, a tour along the dramatic 'Wild Atlantic Way' to experience the incredible Belfast Tattoo and Titanic Centre, or the extraordinary beauty of the Ring of Kerry and Dingle Peninsula – with Whites, your travel groups are assured of the highest level of personal customer service by one of Ireland's most respected and dedicated tourism professionals.
YOUR CLIENTS WILL LOVE 'THE WHITES WAY'
The Whites Hotel Group is Ireland's most dedicated and largest collection of owned and associated hotels – with headquarters in beautiful Donegal. We began our impressive journey back in 1979 and the company has continued its impressive growth within the hotel industry and today stands as one of Ireland's leading inbound accommodation and tour providers. Over the years and through its changes and constant growth, the key to our success has always been a focus on high levels of service, product quality and customer satisfaction.
WHAT WE OFFER YOUR WHOLESALE CLIENTS
There are eight hotels within the group:  three in County Donegal, four in and around Lisdoonvarna, County Clare and the well-known Earl of Desmond Hotel, near Tralee.
What's important to remember though is that our extensive array of excellent tours available as well as our ability to put together bespoke holidays, are not limited to just these hotels. Our vastly experienced team of tour creators can design holidays to suit individual requirements, and with experience of more than 200 hotels throughout Ireland – as well as many more across England, Scotland and Wales – the opportunities are limitless. Opportunities we can create – just for you.
JUST HOW YOUR CLIENTS LIKE IT
White's Hotels and Tours of Ireland is in a fantastic, educated position to be able to offer your travel groups simple accommodation only packages, right through to all-inclusive, tailor-made and unique experiences, with everything handled by our  team of professionals – located both in Ireland and England too.  Everything from return ferries and a 'Meet and Greet' service on arrival (if required) to a Night at the Dogs or a fun-filled Traditional Irish Evening, can be arranged.  Guided tours, tour escorts, luxury coach travel, visitor centers, lunch stops, whiskey tasting and general admissions are all services that can be booked for your groups of holiday-makers, helping to take away most of the strains of organising a fabulous and memorable tour to a country that White's knows – like the back of our hand.
Flexible for all Groups
Whilst looking after the 'more-mature' traveller from the UK is a large part of our business, it is far from all we do. Our company also provides an expansive inbound programme of tours and accommodation to a host of European and North American operators.
We also have qualified personnel to handle enquiries from adult and school educational bodies with itineraries and accommodation provided to fulfill individual requirements.  Groups or operators focused on sporting or musicals interests and events, as well as those with historical, archaeological, culinary, 'tour and tasting', heritage or coastal interests, are handled professionally and personally by the White's Group.
SOMETHING DIFFERENT IN WHOLESALE TOURS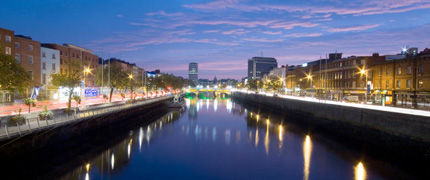 White's is ideal for tour operators, individual group leaders or organisers that are considering bringing groups to Ireland and are looking for a totally fresh approach. We are a constant bank of new ideas – which we always match with a personal, unrivaled level of service. For your convenience, we have many dedicated and vastly experienced Sales Executives based in both the UK and Germany.
It's never too late to organise a package to this truly amazing and welcoming island!
Whether that be a Dublin or Belfast City Break or to tour along the 'Wild Atlantic Way' – to experience the incredible Belfast Tattoo and the Titanic Centre, or the stunning Ring of Kerry & Dingle Peninsula – you will be assured of the highest level of personal customer service by one of Ireland's most respected and dedicated tourism professionals.
Welcome to a world of opportunity. Welcome to our amazing country. Welcome to White's!
Contact us to arrange your custom Tour